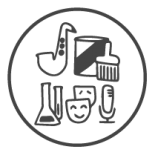 Creative Industries
The Creative Industries contributes £87bn to the UK economy on an annual basis. With a large number of our clients falling within the 14 Creative Industries, we pride ourselves on understanding the unique requirements that a creative company has.
Areas where guidance is often needed:
Help and assistance in choosing the correct legal structure for operating the business initially.
VAT rules relating to standard rated and zero rated supplies as well as choosing the correct margin scheme. This is an area of great uncertainty as to the interpretation of the relevant legislation.
Understand how to correctly deal with import and foreign sales.